From Order Taker to Consultant: Aligning L&D Culture with Organizational Goals
with Michelle Lentz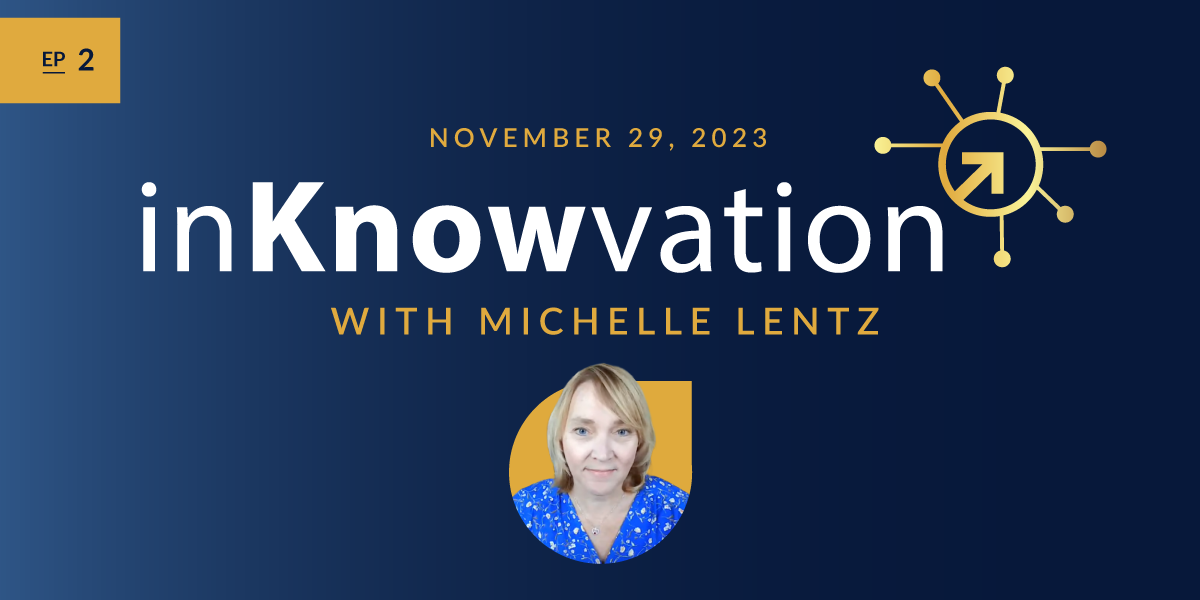 Thank you to those who joined us on November 29th at 11 am EST
Michelle Lentz, former learning leader (Oracle, UPS) shared her thoughts on changing L&D culture, organizational knowledge management, and the future of talent. This conversation focused on her experience implementing enterprise learning projects and highlighting the importance of aligning knowledge management with business goals. Learn from an experienced professional why the collaborative nature of teams sharing digital assets, knowledge, and content is the key to a thriving learning ecosystem.

Chris Van Wingerden and Brent Schlenker, of IDIODC fame, provide unique commentary and insights into these hot topics.
Points of discussion:
How to create change within learning cultures
Where knowledge management fits into learning
The future trends of L&D
Join us for a future educational and engaging episode of inKnowvation to gain insider knowledge you can apply to your organization.
Register for inKnowvation